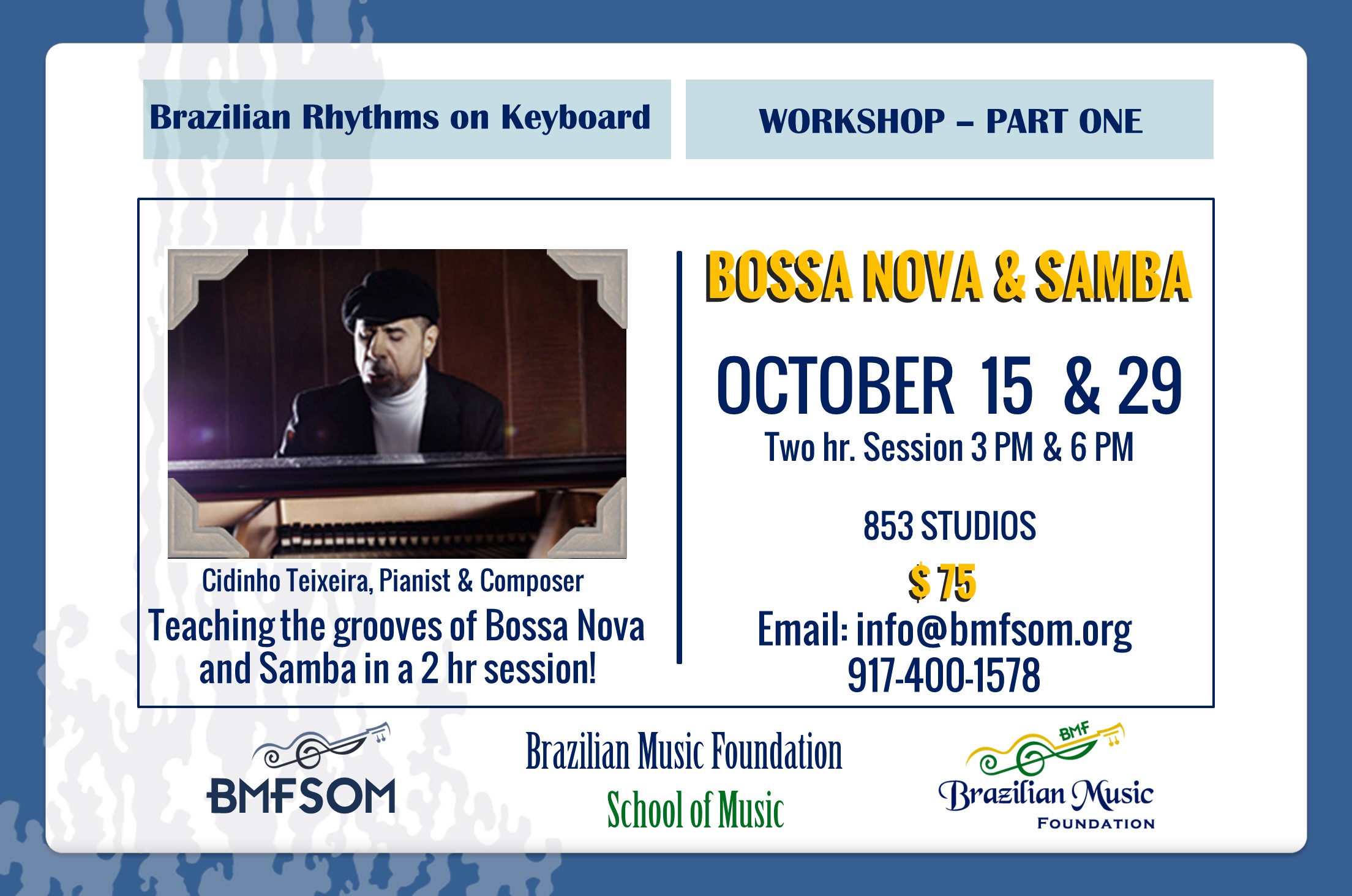 This workshop is based on my book Brazilian Rhythms on Keyboard and will include all " The Moves and Grooves of Brazilian Music" Teaching the grooves of Bossa Nova and Samba in a 2 hr session! Teacher: Cidinho Teixeira ! Date: October, 18 at 3 PM Location: 853 Reharsal Studios.

Thank you for choosing BMFSOM as your school of music, please complete the form below and an admissions rep will email you the classes availabilities for of your choice. If you have questions about BMFSOM CLASSES, please contact the Admissions Department at 917-400-1578.
REGISTRATION FORM
Submit your class registration, we will reply back to you in 24 hour!