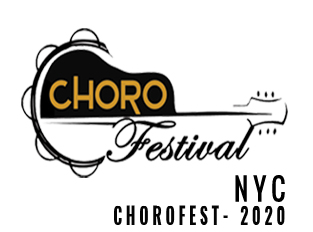 "CHORO MUSIC AROUND THE WORLD"
LIVE – YOUTUBE
SAT. DEC. 12th, 2020
4 – 8 PM – NY Time
Get your popcorn, relax, and enjoy the music!
Brazilian Music Foundation is proud to announce its sixth–annual Choro Festival , to be held on December 12th 2020, at 4pm, online/live from New York City.  The Festival aims to promote and preserve the "Choro" – the oldest Brazilian musical style and part of Brazil's rich instrumental music tradition since the nineteenth century in all regions of the country.
The Festival's goal is to promote and preserve "Choro" – the oldest Brazilian musical style, established in the nineteenth century as part of Brazil's rich instrumental music tradition. Choro brings together musicians from all regions of the country and from around the world that present traditional Choro and new compositions. We aim to share the sounds of Choro and to present some of these Choro groups from around the world who perform traditional Choro and their own compositions.
The festival was first presented in August 2015, and it was a great success. Due to this positive reception, we will continue with an annual presentation.
Fundraising Concert to help the child victims of Covid in Brazil 
TICKETS $15 (suggested donation)
With your participation and donation we will be able to help Organizations like , " Orquestrando a Vida" (Orquestrating Life), located at Campos de Goytacazes, Rio de Janeiro, and its students' families, victims of Covid in Brasil, and we also will collaborate with the BMF Musician's Relief Fund to help artists who are not working because of the pandemic. We thank our generous donors from around the globe who help Brazilian Music Foundation realize its mission of bringing artistic excellence and remarkable music to the widest possible audience.
PROGRAM
Over fifteen performances, featuring Regional, Contemporary, Electronic music, Roda de Choro (Choro Circle) and much more! 3-4 hr. of lively performances!
"A Tribute to Waldir Azevedo (40 Years after his death) and Altamiro Carrilho (96th Birthday)"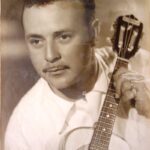 Valdir Azevedo or Waldir Azevedo

(January 23, 1923 in Rio de Janeiro – September 21, 1980 in São Paulo) was a choro conductor and performer, considered to be the most successful musician of this genre.  Azevedo was born in Rio de Janeiro. He played flute starting from the age of seven, and later switched to mandolin and to the cavaquinho. He first performed in public in 1933 at the Carnival, playing flute. He wrote 130 compositions during his lifetime, including the Brasileirinho. He is considered by many to be the first Brazilian cavaquinho shredder ever. One of his compositions, Delicado [Baiao], is a Latin American dance that has been arranged for piano. He died in São Paulo, aged 57.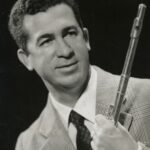 Altamiro Carrilho

(born Altamiro Aquino Carrilho; December 21, 1924 – August 15, 2012) was a Brazilian musician and composer. He is widely regarded as a master flutist and a major representative of the choro genre.
A composer of extraordinary versatility, he has composed about 200 songs of the most varied rhythms and styles. Boasting a 60-year career, he has over 100 recordings between discs, tapes and CDs. He is a living genius, an undeniable cultural heritage! A great example of perseverance, love of the instrument and music – a true gift from God, which allows him to relate to the public: joy and love. He died in São Paulo, aged 57.
WE WILL LIST THE LINE UP SOON! 
CHOROFEST 2020
Email: info@bmf-usa.org
Tel. (917) 400-1578