Rafael Piccolotto de Lima/Conductor, Arranger & Musical Director
Nomin
ated for the Latin Grammy as a classical composer in 2013, Rafael has a Doctorate in Jazz Composition from the Frost School of Music (University of Miami) and was the Henry Mancini Institute composer fellow and assistant conductor from 2011-2016. He had works premiered and recorded by artists and ensembles such as Terence Blanchard and Chick Corea,(Brazil) and (Netherlands). Rafael leads (São Paulo), a big band comprised of some of the finest Brazilian jazz musicians. Other awards include the ASCAP Herb Alpert Young Jazz Composer Award for two consecutive years and a total of 11 Graduate Student DOWNBEAT Awards as a composer, arranger, conductor and sound engineer.
---
Max Barros/Pianist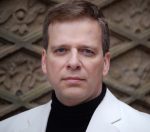 Hailed by the critics for his elegant playing (The New York Times) and for his unfaltering brio (Gramophone), Max Barros has won wide acclaim as one of South America's foremost pianists. Born in California and raised in Brazil, Mr. Barros was presented with the "Soloist of the Year" Award (1985) by the São Paulo Music Critics Association for his performance of Brahms' Piano Concerto in D minor with the São Paulo Symphony Orchestra. He has performed with the main symphony orchestras in Brazil under conductors Eleazar de Carvalho, Roberto Tibiriçá, Diogo Pacheco, Julio Medaglia, Carlos Moreno, Ira Levin, and Cristopher Zimmerman, among others. A dedicated champion of Brazilian music, Mr. Barros has premiered and recorded several works by the nation's foremost composers, including the North American premiere of Ronaldo Miranda's Concertino for Piano and Strings. He recorded Amaral Vieira's Piano Quintet with the Ensemble Capriccio and has recorded for Naxos the complete piano concertos by Camargo Guarnieri with conductor Thomas Conlin and the Warsaw Philharmonic, which won the "Discovery Award" from the Diapason magazine in France. Mr. Barros has toured South America with the Virtuosi di Praga and has been a guest artist with the American String Quartet, Enso String Quartet, Quartetto di Venezia, Biava String Quartet, Esher String Quartet, and the St. Luke's Chamber Ensemble… read more>>
---
Angélica de la Riva/Soprano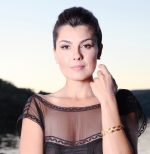 2014 winner of the Carlos Gomes Cultural Merit Award for the highest honorable distinction and personal merits for her work and activities for the Brazilian Classical Music around the world and praised for having "a gorgeous presence, a warm, agile and powerful voice, refinement and posture of a great singer." Brazilian/Cuban Soprano has recorded and performed the leading role in Horas Vacias, an Opera by Spanish composer Ricardo Llorca at Alice Tully Hall at Lincoln Center, conducted by E. Plasson as well as her Carnegie Hall Debut in 2010 interpreting Brazilian Classical composers where she has performed five more concerts since then and is scheduled to return twice more this season. In 2011, Ms de la Riva  had her debut in China performing with the Shenzhen Symphony Orchestra under Mo. Van de Velde in the Melodie for Dialogue production. Highlights of Ms. de la Riva's performances include Rossini's L'Italiana in Algieri with the Prague Symphony Orchestra under Mo. R. Boudharam in Paris with Melodie Dialogue – Melody for Peace as well as the same production with the Orchestra of St. Luke's on her Lincoln Center debut, becoming the first Brazilian Soprano to perform at Avery Fisher Hall; Passion in Venice at the Museum of Biblical Art. Also in NY, Ms. de la Riva premiered the lead role of Filomena in The Rise and Fall of the First World, Chamber Opera by Michael Kowalski; Poppea in L'Incoronazione di Poppea; read more>>
---
Delaney Stöckli/Violinist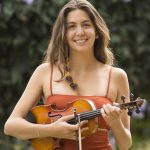 Delaney began teaching violin at the age of 16 in Cairo, Egypt. She quickly noticed that her ability to relate and adapt to individual children's ages and unique characters was her strong suit, and enjoyed the process of creating a fun and positive learning environment, while still focusing on building a necessary solid base for the learner's ever-expanding technique. Delaney is Suzuki-trained, and believes that being exposed to various methods of playing and teaching has helped her form a more rounded and balanced approach to her own style of instruction. She feels that beyond the basic solid structure of violin technique, each child's lesson must adapt to his or her individual learning and thought process, and cultivate their various strengths. This helps students and teachers grow and learn from each other. Delaney strongly believes in musical education as a platform of self-expression, physical and psychological balance and wellbeing and is happiest when a child's journey through music nourishes the mind and the heart equally.
Delaney has taught private and group lessons in private homes, at the German high school in Cairo, Egypt, in Athens, Greece and the Maryas music school in Halkida, Greece. She is classically trained freelance violinist and is working towards her Master's degree in Music Technology at NYU, widening her career into the field of composition and inter-disciplinary arts. She has a passion for the music of various cultures and styles and collaborates with a wide range of musicians in her artistic work. In her free time, Delaney dances and practices Yoga, and strongly believes in the benefits of movement and body awareness in playing music.
---
Pedro Vizzarro Vallejos
Pedro is an Argentine-American violist. He regularly performs in a variety of styles: standard orchestral repertoire with the Metro Chamber Orchestra, new compositions with the Curiosity Cabinet, authentic tangos with Binelli's Astoria Tango Orchestra, chamber music combined with dance with Artists By Any Other Name, and Dominican folk music with La Camerata Washington Heights. He's appeared twice as soloist with La Camerata at Aaron Davis Hall in City College. He is a founding member of the Washington Heights Community Conservatory, where he teaches violin and viola. The Conservatory offers full scholarships and instruments to students in need. He has degrees from Hunter and Brooklyn College, where he studied privately with Ji-Hyun Son and chamber music with Fred Zlotkin.
---
Susan D. Mandel


Cellist Susan Mandel's diverse interests have led to a career focused in new music and collaboration. 2016-17 season highlights include performances at (le) Poisson Rouge, Playstation Theater, Brooklyn Bowl, Rockwood Music Hall, SubCulture, Webster Hall, Highline Ballroom, and The Firehouse Space. As an avid chamber musician with a passion for electic contemporary music, Susan regularly performs with her pop/folk-chamber ensemble allboy/allgirl, LoftOpera, and Chelsea Symphony. This season she has performed with major label artists including Alicia Keys, Amine, gnash, and Tori Kelly on NBC's Today Show, Saturday Night Live, Late Night with Seth Meyers, and Tonight Show with Jimmy Fallon. Susan is a graduate of New York University where she pursued a combination degree in Performance and Entertainment Business. She continues her graduate studies at NYU dedicating her career to the future of contemporary music, arts education, and diversity in the performing arts. She is a current member of the Lincoln Center Student Advisory Council and board member of the Chelsea Symphony.
---
Emily Uematsu/Violinist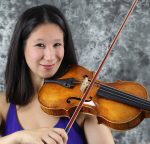 Violinist Emily Uematsu has performed throughout the U.S. and Europe and is building an active career as a soloist, chamber musician, and orchestral musician. She most recently joined the New Haven Symphony in 2016. She is also the winner of the 2017 Parnassus Society award, resulting in upcoming solo recitals in California in 2017 and 2018. In 2014, she gave her New York City debut recital at Steinway Hall. Branching out from classical music, Emily has played in several music videos, including one by the Dirty Projectors. She was featured in Paris by Night, a Vietnamese Musical Variety Show, as well as the 2012 Friskies Cat Awards Show. Emily graduated from Juilliard School Pre-College Division, completed her B.M. with a film studies minor from Chapman University, and earned her M.M. from the Shepherd School of Music at Rice University in May 2016 as the recipient of the Itzhak Perlman Endowed Scholarship.
---
Richard Miller/Guitarist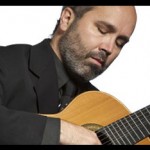 Richard Miller joined ALJA in 2015 as Director of Education Programs after working as guitar instructor for the organization's ALJAM program. Born and raised in Rio de Janeiro, Brazil to an American father and Brazilian mother, Richard is an educator and performer who began playing guitar at an early age. He is very active musician in New York City and abroad, regularly touring with his trio, as a soloist, with noted singers such as Kay Lyra and Vanessa Falabella, and with the Ukrainian group "Gerdan." Recent credits include: a special performance for Pope Francis in September 2015; a White House performance for President Obama; concert halls such as Strathmore Hall, Kennedy Center, and Merkin Hall; New York jazz clubs such as Iridium, BB Kings, and DROM; the Pearl Theater in the NYMF production of Mapmaker's Opera; lectures, workshops and concerts at universities such as Texas Southern University, University of Florida, College of Charleston, James Madison University, UPenn, NYU, Middlebury College, among many others. Richard earned a Ph. D. in music theory from Catholic University of America and a Masters in guitar performance from Manhattan School of Music. In addition to heading the Education Programs of the Afro Latin Jazz Alliance, he teaches music theory and ear training at Columbia University in New York City. Lambert Academic Publishing recently published his dissertation, "The Guitar in the Brazilian Choro."
---
Brian Kirk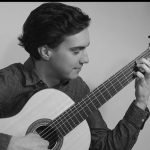 Brian Kirk is a classical guitarist born in North Carolina and currently resides in New York.  He is studying music at the Purchase College Conservatory of Music under the direction of Joao Luiz.  His musical projects have included music for solo guitar as well as working with singers and will be playing in the Purchase College's production of Monteverdi's Coronation of Poppea in March.
---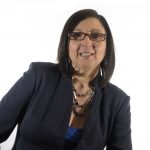 Madalena Sousa/Founder,CEO & President