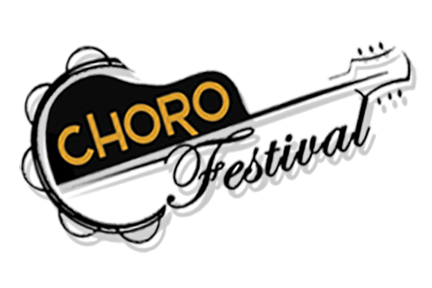 VI Annual 
International Choro Festival CHOROFEST 2021 
CHORO MUSIC AROUND THE WORLD
LIVE
December 4th
4:00 PM- NY Time
Brazilian Music Foundation is proud to announce its sixth–annual Choro Festival , to be held on December 12th 2020, at 4pm, online/live from New York City. Solo musicians and bands can register as of today.
The Festival aims to promote and preserve the "Choro" – the oldest Brazilian musical style and part of Brazil's rich instrumental music tradition since the nineteenth century in all regions of the country.
The festival brings together musicians from around the world presenting traditional Choro and new compositions. Our goal is to bring together local musicians with fellow musicians from Brazil in presenting traditional Choro and authorial songs.
The festival was first presented in August 2015, and it was a great success. Due to this positive reception, we will continue with an annual presentation.
***
MUSICIANS AND BANDS REGISTRATIONS 
Please complete the form below!
All registrations will be reviewed and replied in 24 hrs.
REGISTRATION FORM:
---
Admissions Department:
Email: info@bmf-usa.org
Tel. (917) 400-1578