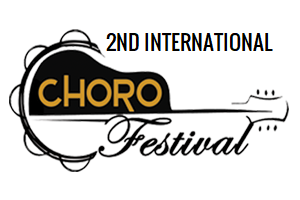 On November 5th & 7th, 2016, those who appreciate the genuine sound of Brazilian instrumental music will have the opportunity to enjoy the II
International Choro Festival in the City of New York.

Brazilian Music Foundation (BMF), in partnership with Asuos Productions, will present the 2nd Annual International Choro Festival, with a variety of interesting performances. The Festival collaborators aim to involve different cultures and exchange artistic experiences between Brazil and the US.
The festival was first presented in August 2015, and it was a great success. Due to this positive reception, we will continue with an annual presentation. The event will provide the opportunity for everyone to learn about one of the oldest Brazilian musical styles, the Choro.
"THE SOUNDS OF CHORO IN THE CITY OF JAZZ"
"Meu Bandolim" – Composed by Luiz Simas/piano & Marilynn Mair/mandolin


SATURDAY , NOVEMBER 5TH :2016: 7:30pm – 9:30pm
Hunter College – Ida K.

Lang

Recital

Hall
695 Park Ave, New York
Hunter College North Building, Rm 424 (entrance on East 69th Street)
Price: $ 25
:
$ 35

:

$ 45
(All proceeds will go to Brazilian Music Foundation)
BMF is a 501(c)(3) nonprofit organization
Fundraiser for the Brazilian Music Foundation, a non-profit organization
promoting Brazilian culture and music via educational and performance programs.