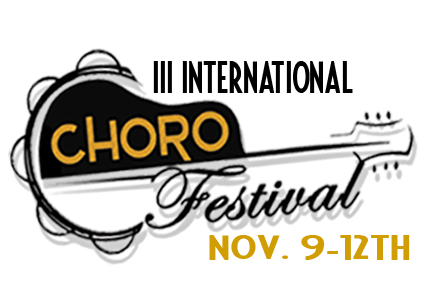 Roots of Choro Music
"Raizes do Choro"
Nov. 11th – 1-3 pm
Learn the ins and outs of the choro music !
---
Workshop and Performance by: 
Mathias Pinto/Acoustic Guitar, Alexandre Susin/cavaquinho, Rafael Pereira Lima/Alto Sax, Lucian Krolow /Flute
Lecture " Roots of  Choro Music"
Lecture about the history of the Choro and the current situation of this genre music that has spread throughout the world and is one of the most active popular music in the world. With music examples, market data, expansion possibilities and education cores.
---
Date: Saturday,  Nov. 11th
Time:  1 – 3pm
Location: Saphira & Ventura Gallery
4 W 43rd St #415, New York City
Betw.5th & 6th Ave.
Fee: $ 15 suggested donation
---
---
Register: Students of all levels
Paid registrations will get access to a pre-concert reception! November 8th (same location) @ 7:00 PM.  We will email you a VIP pass for the reception.
Save your spot – Register today! (Limited Space)
Register for free or donate to BMF Music Programs
For free registration click register
To pay the $15 suggested donation click donate.
(All proceeds will go to Brazilian Music Foundation)
 Workshop Description
The workshop is for all musical instruments of the language of Choro. Percussion, woodwind and strings teachers address the specific content separately and, in the end, form the choro orchestra with the overall core.
Within the curriculum of the course it is possible to emphasize the specific didactic material directed to the popular music, the practices of the set of groups Choro and the practices of orchestra of Choro with unpublished arrangements made by the teachers.
 Who should attend?
Open for everyone , musicians and non-musicians with interest in learning about the history of Choro music or expand theirs skills through learning this style. There will be people of different backgrounds and abilities and we'll be sure to match you up.
What the students will learn?
In this workshop we will cover the ins and outs of the choro genre addressing: comping patterns, rhythm, and more.
Note: Students could bring their instruments, and practice "choro de roda" at the end of the class.
---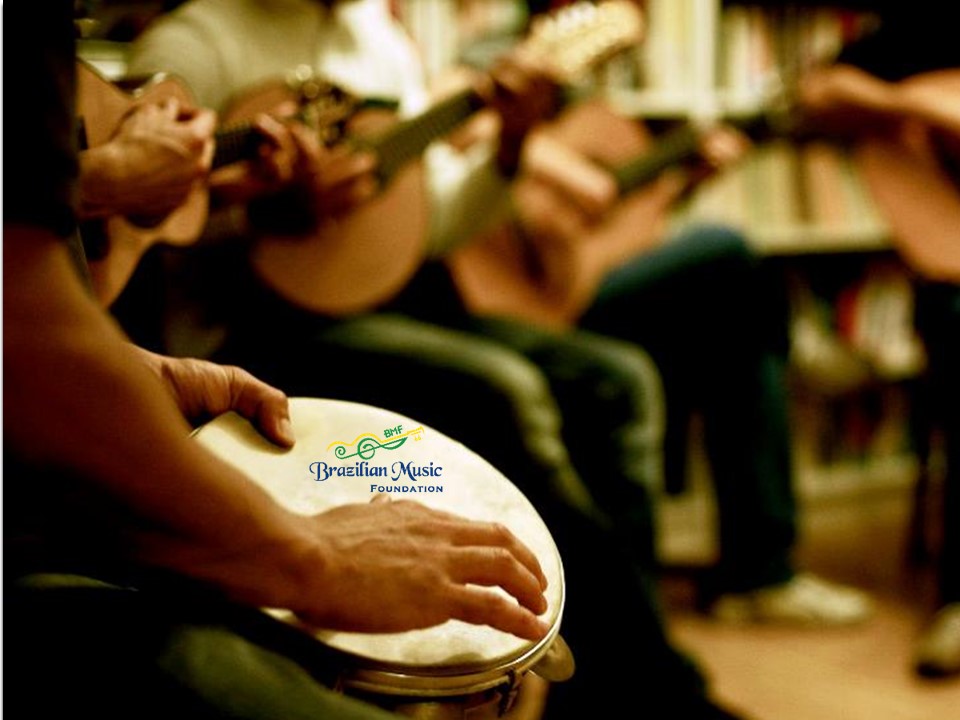 What is Choro Music?
The Brazilian musical style of Choro represents the coming together of European melodic and harmonic traditions with African rhythms and sensibilities. Emerging in Brazil in the middle of the nineteenth century, Choro is a cousin of jazz, with a sense of yearning that is often described as a "sweet lament." Many ethnomusicologists believe that the name Choro comes from the Portuguese verb chorar—that is, to weep or to cry. It often seems bright and happy on the surface, but if you dig deeper you'll find a kind of sadness, a longing that Brazilians call saudade. Something about the combination of Portuguese and Italian influences resulted in melodies with a strong romantic feeling. When joined with its African influences, Choro has an irresistible groove and rhythmic momentum that is uniquely Brazilian. Read more about Choro: https://bmf-usa.org/chorochorinho/
---
The Presenters
---
Mathias Behrends Pinto / Acc. Guitar – Born in Porto Alegre(Brazil) is the current coordinator of the Choro Santander Cultural Workshop, graduated in music from Instituto Porto Alegre, composer, guitar player and arranger working on several projects related to Choro language.

Lucian Krolow (Flute) – Natural of the city of Pelotas(Brasil) where it was formed Bachelor in Flute Transversal by Ufpel. He is currently professor of the Choro Workshop at Santander Cultural in Porto Alegre developing the language of Choro with Flute players in general.

Alexandre Susin (Cavaquinho) – Singer, Cavaquinho player and composer, he works on several projects related to choro and samba in Porto Alegre. Since the beginning of the year, he is a teacher in the voice-choir classes at the Oficina de Choro Santander Cultural.

Guilherme Sanches (Percussion) – Born in Porto Alegre (RS), he began his musical activities in 1997, performing in the music festivals of the state of Rio Grande do Sul. He has accompanied many Brazilian artists such as Déo Rian, Ademilde Fonseca, Jorginho do Pandeiro, Avendano Júnior, Plauto Cruz, Darcy Alves, Luciana Rabello, Nilze Carvalho, Ronaldo do Bandolim, Moacir Luz, João de Almeida Neto.
Rafael Pereira Lima / Alto Sax – Rafael is a Brazilian Samba Jazz Saxophonist specialized in Choro music. He got his Masters in Jazz Performance (Netherlands/NYC) at the University of Hanze. For two years was professor of saxophone and improvisation the Federal University of Brazil and has performed with many important artists including Hermeto Pascoal.  In USA, he played with the MCC Jazz Big Band, in the Far Away Places Jazz Combo and in MCC's Improv Band. By the age of 24 years old got his classical Saxophone Bachelor degree from Institute of Arts of UFRGS/Brazil. Today Rafael is living in Rotterdam.
---
 Thank you for your registration
If you have questions about the workshop, please contact the Admissions Department by sending an email to info@bmf-usa.org.
https://www.oficinadechoro.com.br/
---
Sponsors
---