(January 25, 1927 – December 8, 1994)
Tom Jobim's birthday, Brazil celebrates the Bossa Nova National Day.
Antônio Carlos Jobim (1927-1994), but known as Tom Jobim, if alive, this Saturday would be 90 years old. Composer, conductor, pianist, singer, arranger and guitarist; Is one of the creators of the Bossa Nova movement. He was born in Barra da Tijuca (RJ). He learned to play guitar and piano, taking lessons, among others, with the German professor Hans-Joachim Koellreutter, introducer of the twelve-tone technique in Brazil. Jobim came to think of working as an architect, but soon gave up and decided to become a pianist. He played in bars and nightclubs in Copacabana, as in the Beco das Garrafas in the early fifties, until in 1952 he was hired as an arranger by the Continental label. The first song recorded, Uncertainty (with Newton Mendonça), in the voice of Mauricy Moura.
Tereza da Praia, a partnership with Billy Blanco, recorded by Lúcio Alves and Dick Farney by Continental (1954), was the first success. After that he participated in recordings and composed with Billy Blanco the Symphony of Rio de Janeiro, besides other partnerships with the singer and composer Dolores Duran (If it is for Lack of Goodbye, Because of You). Tom was one of the highlights of the Bossa Nova Festival at Carnegie Hall in New York in 1962. The following year he composed, with Vinícius, one of the biggest hits and possibly the most performed Brazilian song abroad: Garota de Ipanema. The success outside Brazil made him return to the US in 1967 to record with one of the great American myths, Frank Sinatra.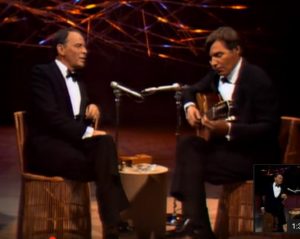 Bossa Nova
Bossa Nova modified a Brazilian musical scene in which the American songs, boleros and samba-songs still prevailed. Bossa Nova emerged, to a certain extent, casually, as a result of meetings of Rio middle-class youths in apartments in Ipanema, Copacabana and Leblon, where they met for parties and poetry. In these apartment parties in the southern zone of Rio, Bossa Nova was formed, where the names of Nara Leão, Carlos Lyra, Roberto Menescal, Ronaldo Bôscoli and others stood out. In the bohemian region of Rio de Janeiro, more precisely in "Beco das Garrafas" other musicians would form the Bossa Nova "turmona" with João Gilberto, Vinícius de Moraes and Tom Jobim. The latter, in the early 1960s, acted as pianist and arranger of great artists linked to the genre samba-canção and bolero. In the mid-1960s, Bossa Nova won the world: Joao Gilberto and Tom Jobim settled in the United States and most of the members of the "band" migrated to the song festivals composing songs of protest against the military dictatorship.
Press Review  by Madalena Sousa  
Share